We are always happy to stay in touch with our puppy owners and really feel they are an extension of our family. In this section, you can find some of the testimonials from our past and present puppy owners.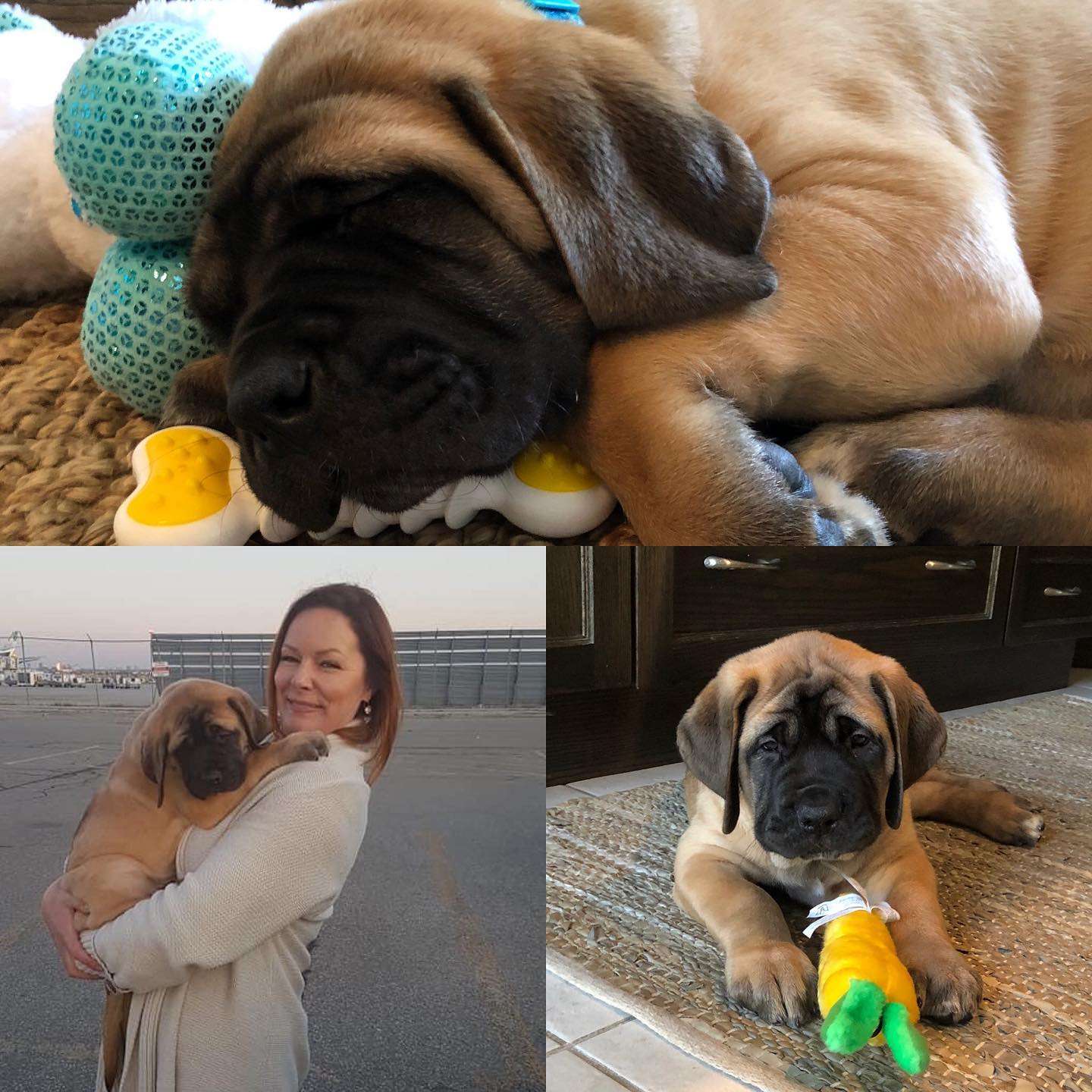 Maya Deliahla and Meredith
Maya Deliahla is out of Domino and Baron: Born March 7, 2020. Beautiful litter of 5 girls. Maya was our biggest girl going home at 8 weeks weighing 26lbs.
Testimonial:
When you're ready to take on the responsibility of getting a pet, specifically a giant breed canine, there are many things you start to consider. First and foremost, is where the bundle of joy will come from.
After months of research about where to get my next mastiff, I discovered Sirena at Hazelwood Kennels. A quality breeder of CKC registered mastiffs. I hope this testimonial helps any potential mastiff owner find some peace of mind and confidence in working with Hazelwood.
From the very first conversation, I knew Sirena was dedicated to the breed, extremely knowledgeable and experienced with both owning and breeding mastiffs, and she cared about who I was; my background, experience, personality. All so that she would know if I was a good match and mom for one of her pups from an upcoming litter. Her responsiveness was incredible - I can be a pain in the butt with so many questions- but she was always available.
The experience from the day the pups were born to today, day 3 of my girl being at home, has been incredible. Posting tons of photos, videos and Facebook lives, keeping us informed of sleep schedules, different food introductions, different elements of socialization, Sirena showed these pups so much care, love, proper exposure and experiences, she is absolutely devoted to ensuring sound pups. In every aspect. The amount of time and effort she spent making sure the pups got everything they need, vet records, registration papers, microchip, insurance, everything was lined up and provided in a care package that came home. I'm just blown away by all of this; such a great experience and my next mastiff will 100% be coming from Hazelwood Mastiffs. I can't thank you enough Sirena.
Xoxo
Mere and Maya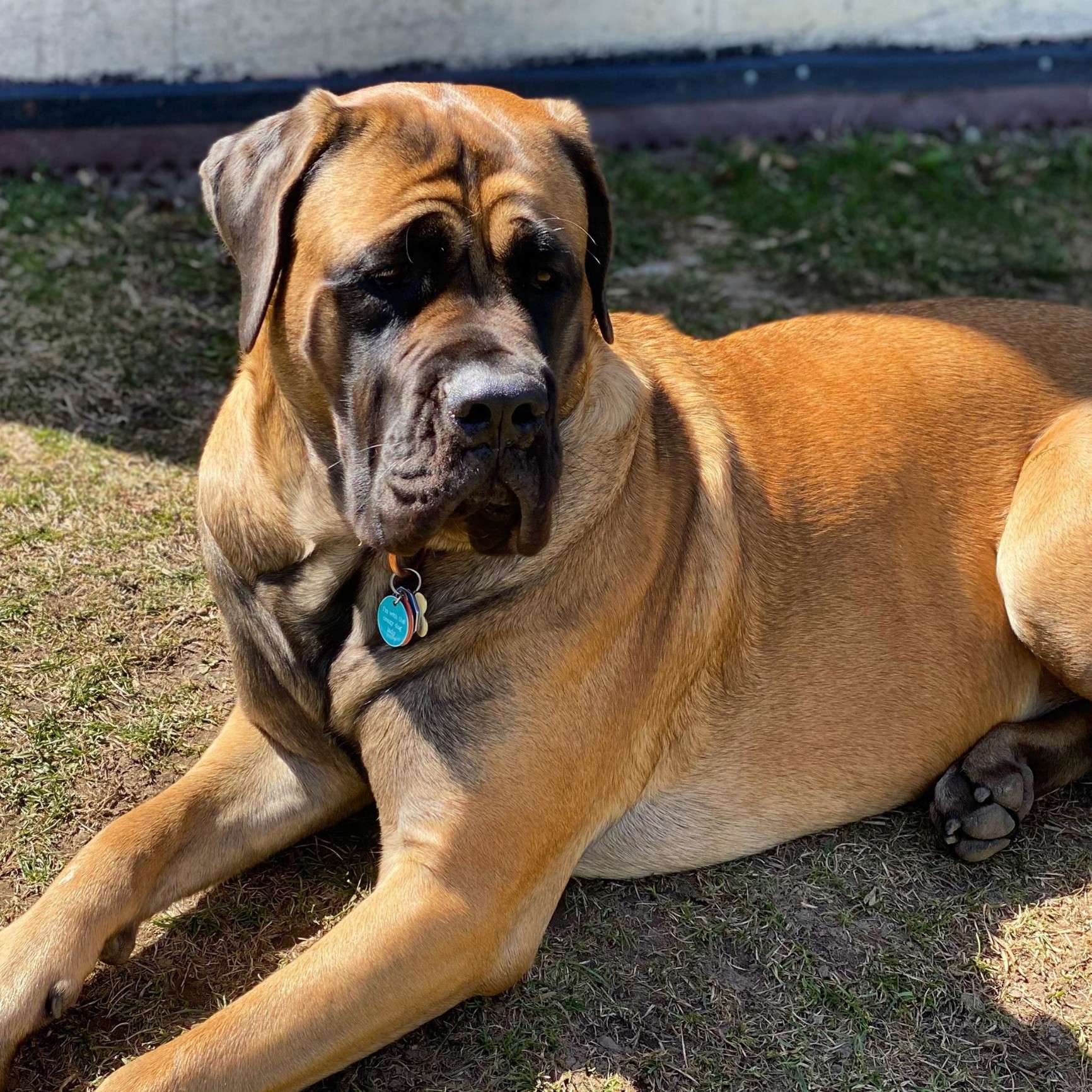 Ryerson and Family
Ryerson is out of Baron and Einstein from our Watership Down Litter; Originally Pipkin and born December 27th, 2018. A litter of 13 (12 surviving), she has been a delight from the very moment she was born. You can see her on instagram as well: Ryersonhelmwatership
Testimonial:
It was about a year after we lost our Mastiff Ferguson that my fiancé and I started looking for a new addition to our home. It wasn't an easy decision to start looking for another Mastiff puppy that would fill the void that our Princess Ferguson has left. As I went through the photos, I came across the Watership Down litter online, just a beautiful photo of Baron and Einstein and Daisy with a puppies pictures coming soon. They were so beautiful, Baron and Einstein, I fell in love with Daisy as she reminded me of our Ferguson, it was immediately that I messaged Sirena.
I just so happen to message a few days before the litter was born, I had gotten a response almost immediately and we were on the phone within days of initial contact. I was excited and nervous to talk with Sirena about potentially getting one out of this litter, there were no questions that weren't answered in our phone interview, we talked for almost two hours about mastiff and the puppies and just how she does what she does.
From the moment we contacted Sirena, we have had nothing but amazing conversations and helpful knowledge about our puppy and the breed in general. When it comes to a breeder, I believe that I have found one of the best! Sirena thinks of her puppies as family, which is how it should be. No Kennels outside or cages! Just love and cuddles!
I am especially proud of my info book that she put together for each puppy with weights and feeding and every little detail about the puppies for their first two months! From the day I messaged her about getting Ryerson to today Sirena has not hesitated to answer my questions or give me helpful hints and tricks, by far what every breeder should aspire to.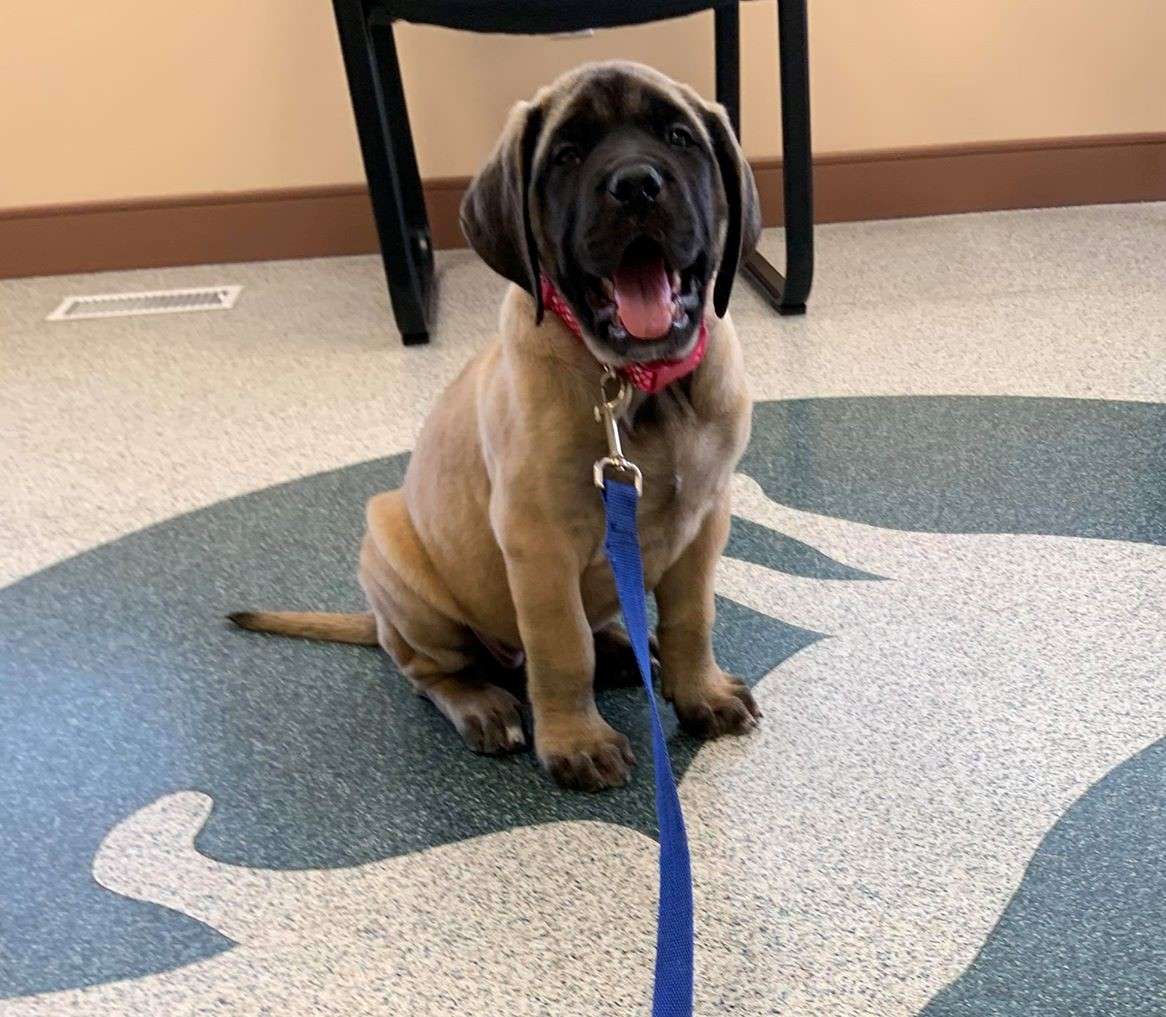 Rosa and Family
Rosa is out of Domino and Baron: Born March 7, 2020. Beautiful litter of 5 girls. Rosa now resides in BC with her wonderful family; the Danby family.
Testimonial:
This journey has been nothing short of amazing. We had spoken to a few breeders about getting a puppy, but nothing felt quite right as the connection just wasn't there. My husband had made the initial contact with Sirena, and I knew from the moment he hung up we had found our match. Not only did we get to learn about her and her breeding practices, but she showed genuine interest about our family. It wasn't just about the puppies, knowing their potential owners was something that was important to her. I felt like I had made a new friend, we spoke every single day.
The morning the puppies were born, we received pictures of all of them. Sirena let us into her world of raising these puppies as if we were right there doing it ourselves. Her love for the puppies was absolutely amazing, the care and individual attention each one received was wonderful. We got weekly video calls, pictures, and updates of milestones they had reached. The girls were beautiful, and picking one was going to be next to impossible.
We chose Rosa, and she has stolen our hearts! I can't thank Sirena enough for such a beautiful girl. We look forward to watching her grow, and being a forever family member of Hazelwood Kennels.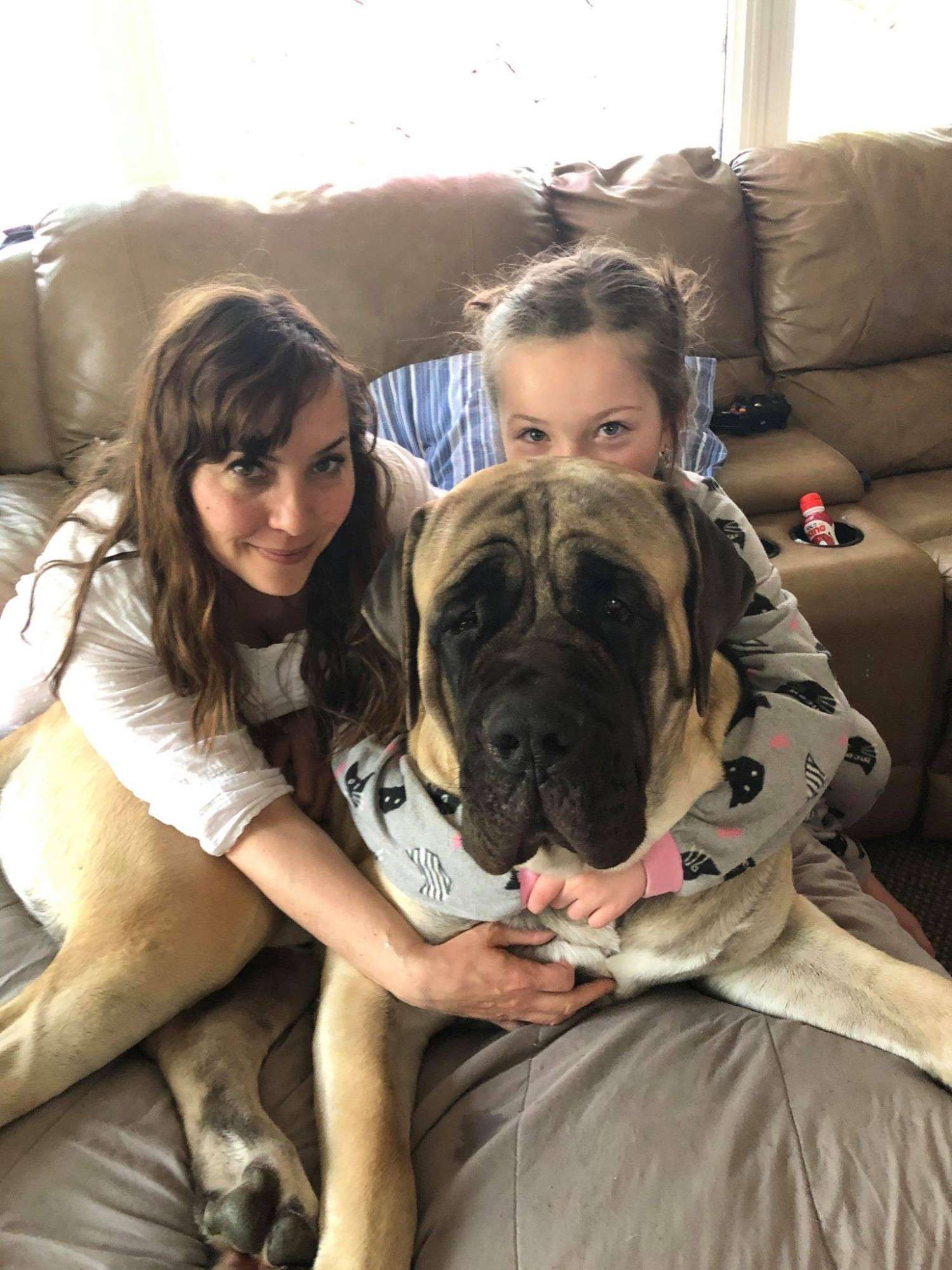 Atlas and Family
Atlas is out of Baron and Einstein from our Watership Down Litter; Originally El-ahairah and born December 27th, 2018. A litter of 13 (12 surviving), he captured my eye the moment he was born. Atlas now resides in Alberta, Canada with a wonderful family.
Testimonial:
For a few years, my son and I would look at different kennels After our research, my son was sure he would pick Hazelwood.. My son made arrangements to get a male. Well no males wore born [first litter of 3 girls]. So waited for the second round.Didn't happen. But my son would not give up and waited again.
A litter of 12 came. Sirena is so dedicated. These puppies was in a her house not a kennel... We got daily photos, videos...bath time, feeding time, play time, etc.. Sirena showed these puppies so much care and love...Now it was time to meet our puppy...Our Atlas I had the softest coat I ever felt on a puppy. Everything was so organized, I was so impressed. I would recommend this breeder 100%