Rush(ing) to Greatness! Hazelwood Mastiffs Breaking Records!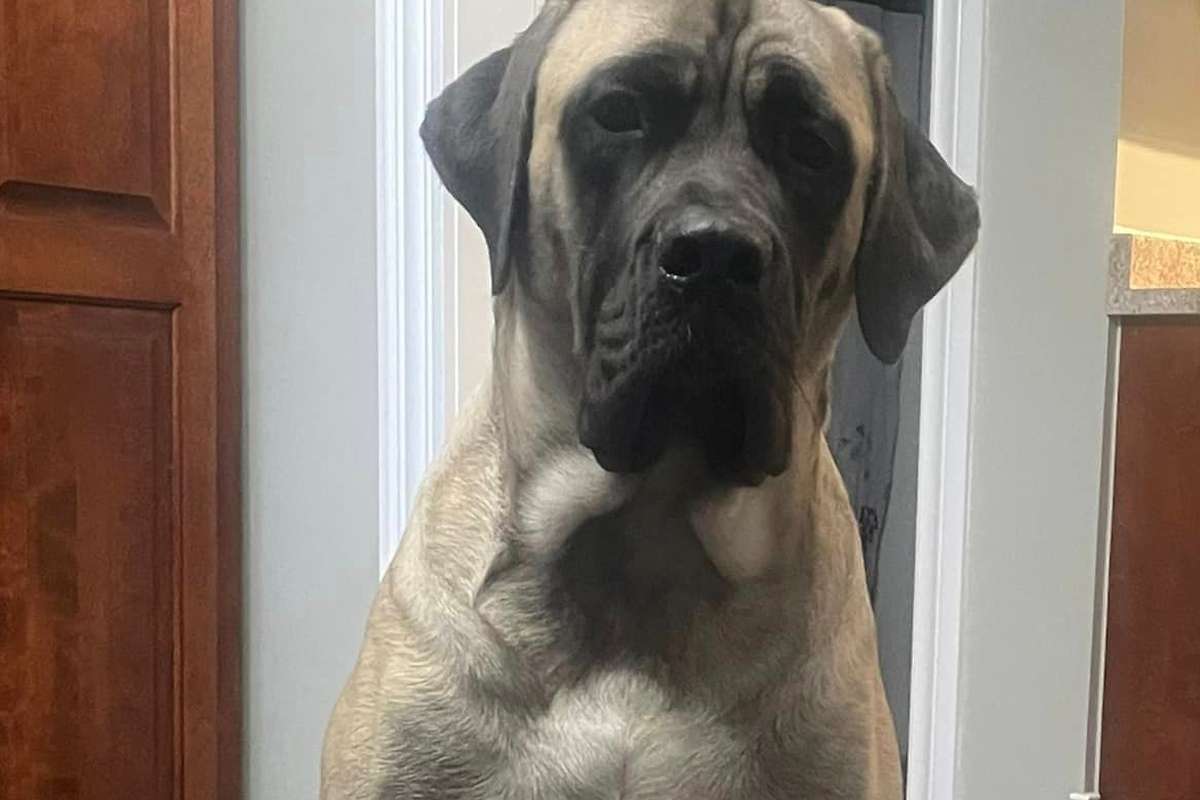 She started as the merriest of all things with a cute little pudgy chin and a veracious appetite that suited her litter name, Merry, the very Hobbit from the Lord of the Rings who was constantly looking for the next meal on his great quest. Of course, our Merry wasn't a boy, but she definitely loved food and she had her mom wrapped around her tiny paw the moment she was born. In fact, in the first photos I sent to her mom, before she'd ever been chosen at only a few hours old, her mom exclaimed, "I want to wait to pick but I know that little girl with the blue collar is laughing at me and saying that there will be no one else."
And there was no one else for her mom. Merry was it and before long, she was whisked away in an airplane to land in her mom's arms in Nova Scotia…she was home…and she rushed to show her just how much she fitted into her mom's life, home and heart.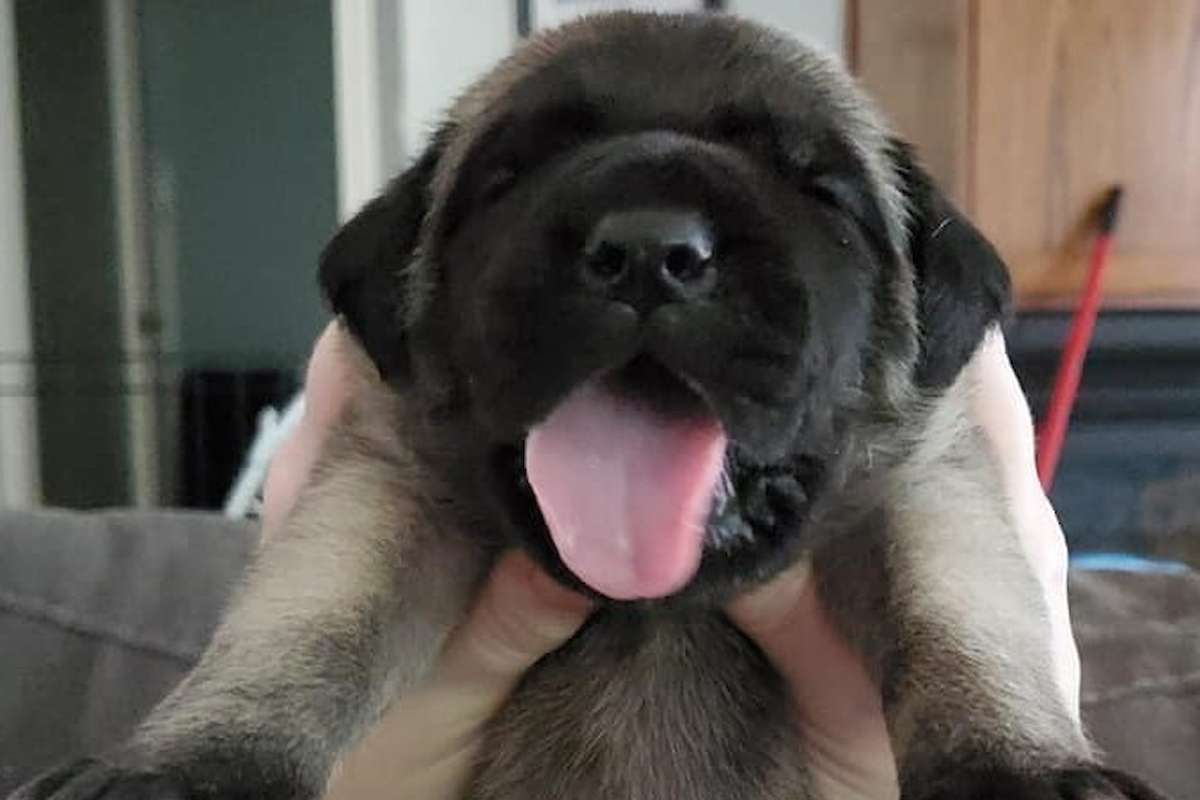 From Hobbit to Icon
At that moment, Merry became Rush, named after the Canadian band, and she showed her mom how right she was…that blue collared puppy was always meant to be her girl. Rush is a gentle and goofy soul…her love of food did not disappear with the name change but rush she did.
Rush raced to the sky, growing tall and lanky so quickly that we all affectionately nicknamed her the giraffe.
She rushed to find her place in her new pack, the youngest of four dogs (2 French Bulldogs and an elderly mastiff).
Rush quickly captures the hearts of everyone who meets her and is an excellent ambassador of the breed who has found a friend in everyone and every dog that she has met…she even friended the neighbourhood stray cat.
Rush is Rush…meant to show the world just how amazing and iconic mastiffs are…as iconic as the band she was named after.
So it was no surprise that Rush continued to make us proud as her mom launched into the world of trick training. She didn't just learn tricks; she excelled at learning tricks and took the trick dog world by storm.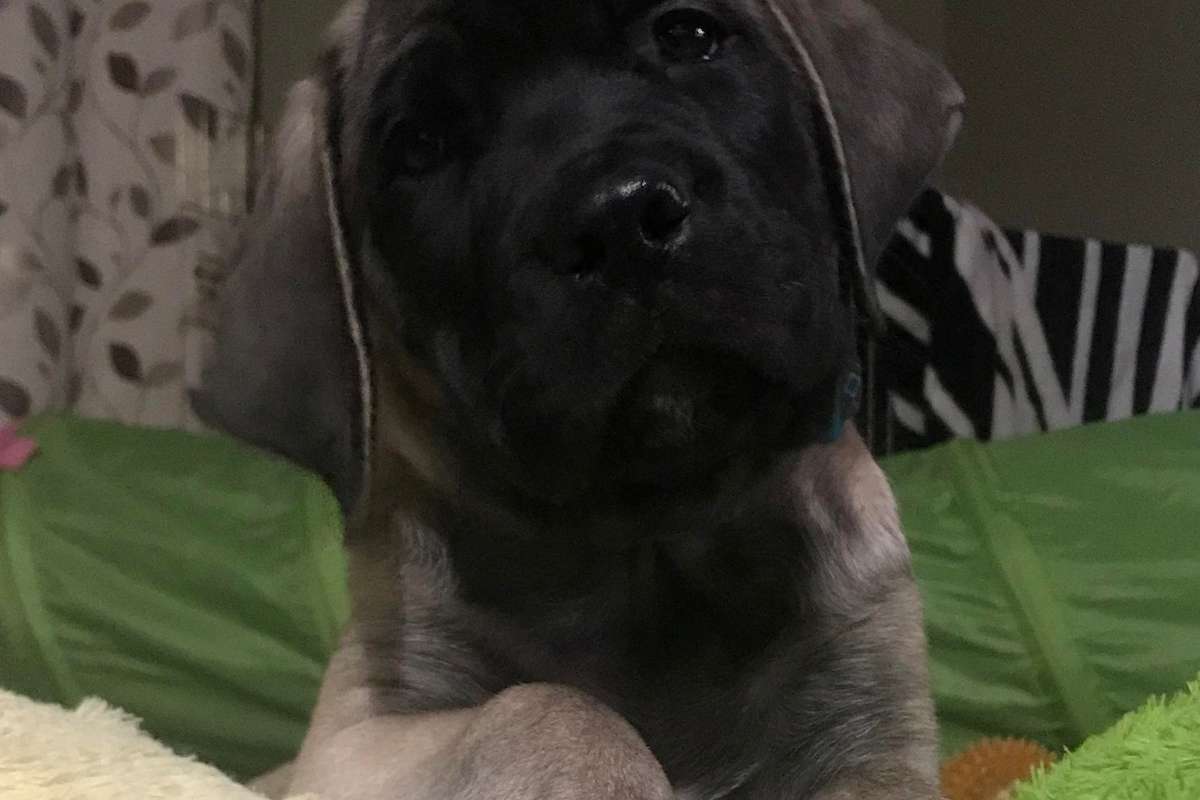 From Icon to Legend
It started slow…not the usual rush that we've come to expect from…well…from Rush.
Her mom joined a trick dog group called Endless Pawsabilities, a group with a large number of dogs and owners training for their trick dog titles and the evaluators who ran the group. They all competed against themselves, completing a certain number of tricks to earn a title according to the rules from Do More with Your Dog.
We had no idea that Rush and her mom were going for a title, which is open to all dogs and their owners regardless of their breed or age.
On February 3rd, 2023, at 16 months of age, Rush surprised us at Hazelwood Kennels and became the 2nd Canadian female mastiff (4th Canadian mastiff overall) to hold the title of Novice Trick Dog (NTD). We were so proud of our little giraffe and what she had accomplished with her mom.
But Rush was an icon and she knew that she could be a legend in the world of Canadian trick mastiffs!
No sooner had she earned her Novice Trick Dog, Rush brought home another title of Intermediate Trick Dog (ITD)! And this time she broke another record of the 1st female mastiff in Canada to earn the Intermediate Trick Dog title!
All we could do was cheer for the amazing little hobbit that had moved from icon to legend and was going to show us how truly versatile this working breed was.
In less than three months, Rush kept breaking records. She became a legend as the:
1st female Canadian mastiff; 2nd overall Canadian mastiff Intermediate Trick Dog (ITD): February 11th, 2023; 8 days after earning her novice!
1st female Canadian mastiff; 2nd overall Canadian mastiff (ATD): February 12th, 2023; 1 day after earning her intermediate!
1st female Canadian mastiff; 2nd overall Canadian mastiff (ETD): March 1st, 2023.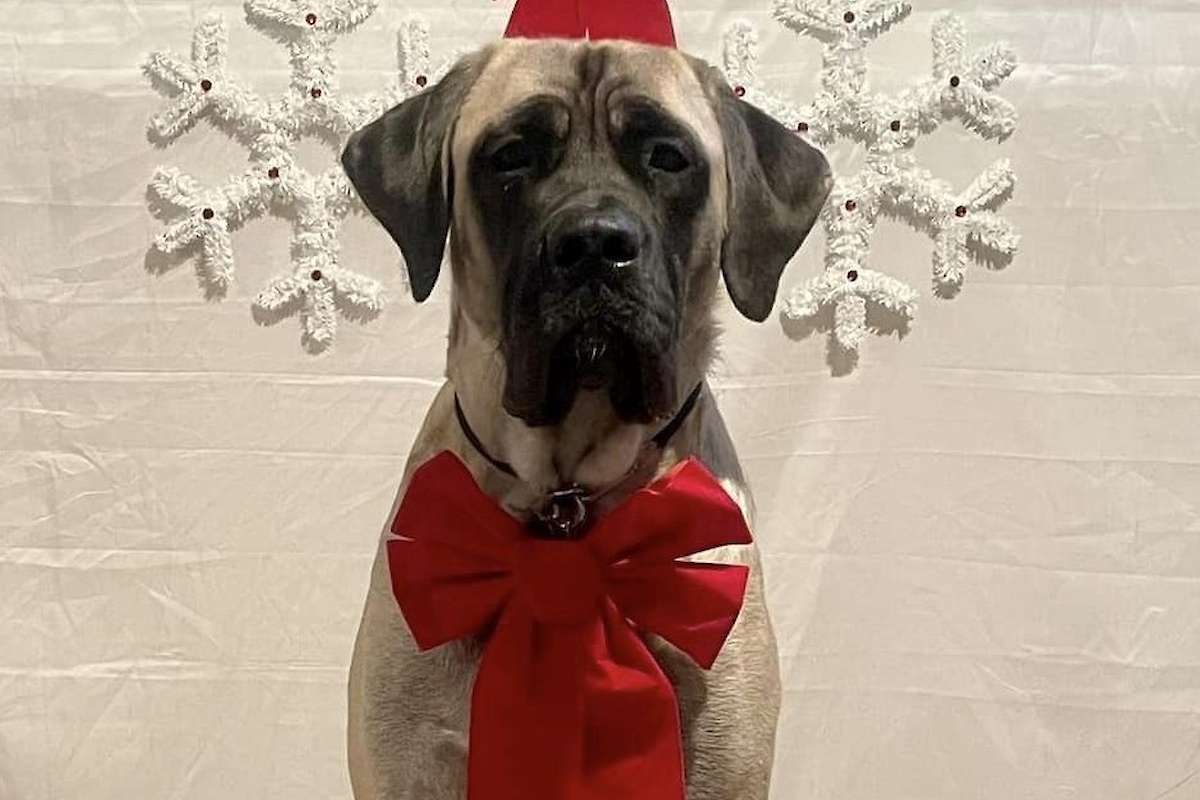 From Legend to Legendary Master
And she wasn't finished there. Every time Rush's owner said that she was done, Rush proved her wrong…often we laughed that it was because Rush was still very much a hobbit at heart and she found in trick dog titling (and training) a way to keep those 2nd and 3rd breakfasts coming.
On March 21st, 2023, Rush decided it was time to go from legend to legendary master when she completed her Novice Trick Dog Master title (NTD-M). This broke her fourth Canadian record as the 1st female Canadian mastiff; 2nd overall Canadian mastiff to earn the title. There was no stopping her and she was showing the world just how amazing Hazelwood mastiffs are.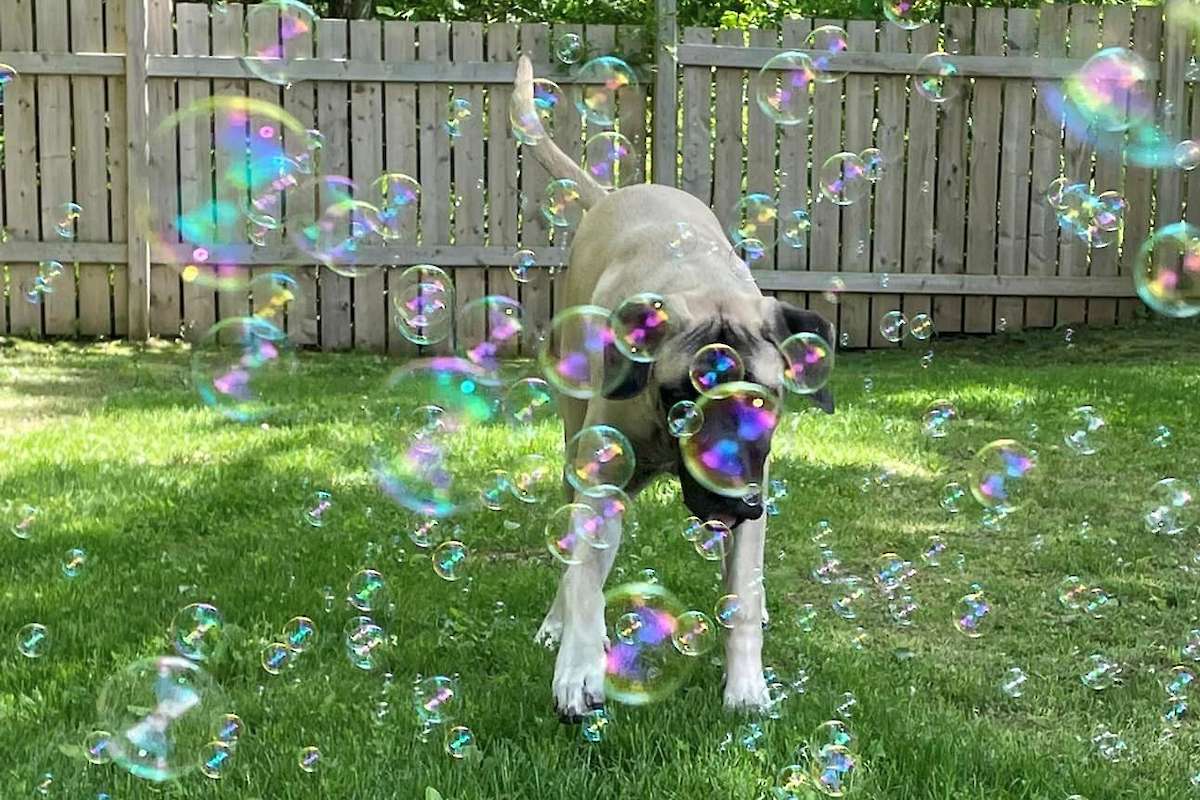 From Legendary Master to a Canine Einstein
Then it happened, Rush wasn't happy being in second place overall as a Canadian mastiff title holder. So, when it happened that a new trick title became available, Rush started training hard. She had to show the world just how smart mastiffs are.
More importantly, she had to prove to her mom, Einstein, that she could be a Canine Einstein just like her.
And she made her mom proud when she became the first mastiff in the world to earn the Canine Einstein title (d-og2) on March 17th, 2023…17 days after the title first premiered.
The first ever Canine Einstein Mastiff in the world!
All we can say at Hazelwood Kennels is that we are so incredibly proud of our girl and we are so thankful for her owner for bringing her through the training and out into the world to shine…a little thicker now…but still our beautiful giraffe.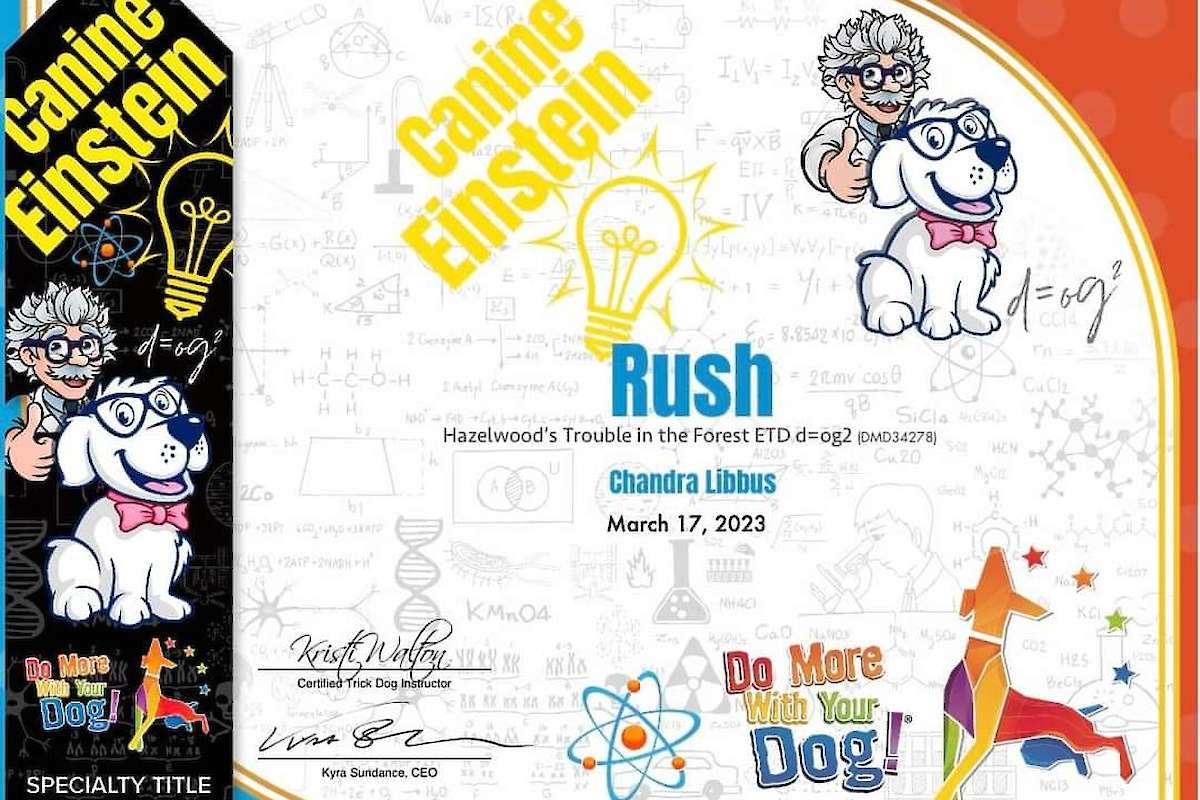 And She Keeps Going
What the future holds for Rush in the trick titles, we aren't sure. We know she is still hard at work and moving toward her championship and maybe more master titles. She did finish a fun title of Beat the Clock (BTC48) on April 19th, 2023.
What we do know is that she has inspired more Hazelwood mastiffs to go for their own trick titles, which you will learn about them in our upcoming article in our Versatile Mastiff series looking at trick training with mastiffs.
To Rush, also known as Hazelwood's Trouble in the Forest NTD-M ETD BTC48 d=og2, you have made us all incredibly proud and we are your biggest cheerleaders.
Keep on Rush(ing) for stardom…we always knew you were great!
If you want to keep up to date on Hazelwood Kennels and the amazing accomplishments they have...or you want to watch Rush's career as a trick dog extraordinaire, visit us on Facebook.